Takumi Takahashi
Takumi Takahashi was born on 26 November 1989 in Saitama, Japan.
His racing history has revolved largely around the All Japan Road Race Championship, where he has competed in both the GP125 class and the GP250 class. He was crowned GP250 champion in 2008 after which he moved to the JSB1000 class of the Japanese championship. Having taken the runner up spot on four occasions, Takahashi secured the JSB1000 title in 2017.
Further career highlights include three Suzuka 8 Hours victories, secured in 2010 with team-mates Ryuichi Kiyonari and Takaaki Nakagami, and in 2013 and 2014 with Michael van der Mark and Leon Haslam.
A long-term test rider for Honda Racing Corporation, Takahashi made a wildcard appearance at his home round of the MotoGP World Championship (at Motegi) in 2015, a race he finished in twelfth position. In 2017, he competed in two Superbike World Championship events, again as a wildcard entry, and scored points in three of the four races.
In 2019, Takumi substituted for the injured Leon Camier at the Portimao WorldSBK round, crossing the line in fifteenth place in race 1, after which he completed a full WorldSBK championship for the MIE Racing Althea Honda Team in 2022, finishing in the points zone on four occasions.
In 2021 he moved to the competitive British Superbike Championship for the Honda Racing UK team, scoring a best result of fourteenth at the Snetterton 300 Round.
In 2022 Takumi continues to compete in the BSB Championship for the Honda Racing UK Team, his best result to date a thirteenth-place finish at Brands Hatch.
On 7 August 2022 Takumi, teamed up with HRC Official test rider Tetsuta Nagashima and Superbike World Championship rider Iker Lecuona, won the Suzuka 8 Hours for the fourth time in his career, marking Honda's 28th Suzuka 8 Hours victory and the first since 2014. The riders competed with factory bikes based on the CBR1000RR-R FIREBLADE SP achieving also the pole position with all-time record lap of 2min 4.934 (Nagashima) and the race fastest lap in 2min06.93 (Nagashima).
On 7 August 2023, Takahashi (in the same season also competing in the MFJ All Japan Road Race Championship (JRR) ST1000 class ) won the 2023 FIM Endurance World Championship "Coca-Cola" Suzuka 8 Hours Endurance Road Race 44th Tournament (Suzuka 8 Hours) held at the Suzuka Circuit in Mie. This win marked Honda's second consecutive and 29th overall Suzuka 8 Hours victory. For Takahashi, his fifth win ties him with the all-time record for Suzuka 8 Hours victories for a rider.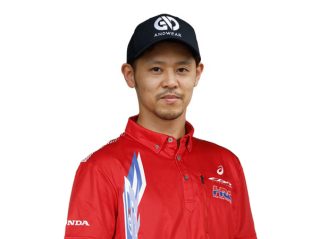 Career Information
| | |
| --- | --- |
| 2005 | 5th GP250 MFJ All-Japan Roadrace Championship Series (chosen as Rookie of the Year) |
| 2006 | 4th GP250 MFJ All-Japan Roadrace Championship Series |
| 2007 | 2nd GP250 MFJ All-Japan Roadrace Championship Series |
| 2008 | Champion GP250 MFJ All-Japan Roadrace Championship Series |
| | 3rd Suzuka 8hours |
| 2009 | 8th JSB1000 MFJ All-Japan Roadrace Championship Series(chosen as Rookie of the Year) |
| 2010 | 3rd JSB1000 MFJ All-Japan Roadrace Championship Series |
| | Win Suzuka 8hours |
| 2011 | 2nd JSB1000 MFJ All-Japan Roadrace Championship Series |
| 2012 | 7th JSB1000 MFJ All-Japan Roadrace Championship Series |
| 2013 | 3rd JSB1000 MFJ All-Japan Roadrace Championship Series |
| | Win Suzuka 8hours |
| 2014 | 2nd JSB1000 MFJ All-Japan Roadrace Championship Series |
| | Win Suzuka 8hours |
| 2015 | 2nd JSB1000 MFJ All-Japan Roadrace Championship Series |
| 2016 | 3rd JSB1000 MFJ All-Japan Roadrace Championship Series |
| 2017 | Champion JSB1000 MFJ All-Japan Roadrace Championship Series |
| 2018 | 2nd JSB1000 MFJ All-Japan Roadrace Championship Series |
| | 2nd Suzuka 8hours |
| 2019 | 2nd JSB1000 MFJ All-Japan Roadrace Championship Series |
| | 3rd Suzuka 8hours |
| 2020 | 22nd Superbike World Championship Series |
| 2021 | 26th British Superbike Championship |
| 2022 | British Superbike Championship |
| | Win Suzuka 8hours |
| 2023 | MFJ All Japan Road Race Championship |
Rider Statistics
| | |
| --- | --- |
| Date of birth | 26 November 1989 |
| Birthplace | Japan (Saitama) |